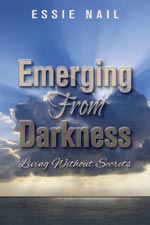 Books:
Emotional Wellness for Women Volume III
Learning to Love Yourself: A Guide for the African-American Woman (2009)
Emerging From The Darkness: Living Without Secrets
Expertise:
Faith Based Counseling and Ministerial Education
Personal and Professional Coaching Services
Diversity Training and Development
Women's Issues
Inspirational and Key-Note Speaking
Seminars and topics offered:
Building Self-Esteem: Standing Out while Fitting In
Faith Based Training – Building Up the Church from the Inside Out
How to Create and Maintain a Stress Free Environment
Uncovering Your Hidden Potential Through Empowerment
Essie Nail as Founder and President of Essie Nail & Associates is dedicated to addressing the spiritual, social, emotional, and physical needs of women. Her goal is to embrace and enhance the potential of women for more effective roles in the family, church, profession, and community.
Her vision of women working together for common goals without regard to differences is inspiring others to champion change. She is working with women to knock down barriers and uncover their potential in order to ultimately help others do the same.
Essie holds a Bachelor of Arts degree in Journalism with a minor in Marketing from Georgia State University. Her organization designs workshops and seminars that specialize in promoting the well being and development of women. This training encompasses corporate, religious, and community groups.
She is a very active member of the Church of Acts in Atlanta, GA where she currently serves as Intercessory Prayer Coordinator and Leader of the Women's Ministry.