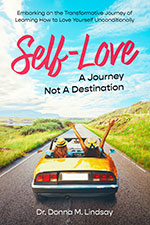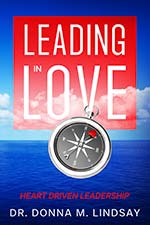 Book:
Self-Love: A Journey Not a Destination
Leading in Love: Heart Driven Leadership
Dr. Donna Lindsay's writing also appears in:
Professional Woman: Leadership, Courage, and Confidence
Yes, You Can! Believe in Yourself
Seminars or Keynote Topics:
Self-Love: A Journey Not a Destination
Love Me First Masterclass
Take the Mask Off! Be the Authentic You!
Leadership: The Power of Influence
New Country. New Outlook. Same You!
Areas of Expertise:
Certified Professional Coach, helping individuals, groups, and organizations to use principles of love to enhance their self-love journey in all areas of the life by setting goals, and creating an action plan
Special Education (PreK- Grade 12)
Individual Behavioral Strategies & Interventions
Classroom Management & School Climate
Positive Behavior Intervention & Supports
Spiritual Leadership & Development
Dr. Donna Lindsay, certified professional coach, author, speaker, educator, and founder and CEO of Donna Lindsay Coaching & Consulting, LLC., is nationally and internationally known as the Self-Love Strategist. For the last 15 years, she has instrumentally engaged individuals, groups, and organizations in empowerment sessions using principles of love to enhance their overall performance in ALL areas of their lives. Dr. Lindsay specializes in self-love activation. Her strategic approach to individual empowerment, group coaching, and organizational restoration have positioned her to become pursued as a coach, consultant, and speaker.

As a thought leader around self-love, Dr. Donna Lindsay believes that a person's ability to love themselves without condition impacts how they relate to others. Her work as a Self-Love Strategist was birthed out of her many inspirational and undesirable life experiences. Dr. Lindsay facilitates a quarterly online masterclass titled, Love Me First, assisting participants in identifying barriers to their self-love journey, releasing toxic people, thoughts, and situations, as well as learning how to love themselves unconditionally. Four years ago, she created a social media platform, Love My Way Collective (www.facebook.com/groups/lovemywaycollective), a Facebook group that attracts women nationwide, engaging them in discussions, polls, and activities designed to improve their self-love journey.

Dr. Lindsay, a state-certified 28-year educator serves her local school system as a Positive Behavior Intervention & Supports Specialist, providing direct support, guidance, and direction to principals and assistant principals around behavior strategies and interventions for at-risk students. Dr. Lindsay holds a Bachelor's degree in Special Education: Specific Learning Disabilities & Elementary Education, a Master's degree in Educational Leadership, and a Doctorate degree in Pastoral Psychology. Throughout her career, she has educated students from PreK to grade 12 with emotional disorders, intellectual disabilities, specific learning disabilities, deaf and hard of hearing, as well as traumatic brain injury.

Dr. Donna Lindsay resides in Fort Lauderdale, Florida with her loving husband, Antonio Lindsay. She is the mother of two beautiful children, Dominique, Antonio Jr., and GlamMa to Nyla.